DLBA Naval Architects is proud to announce that M/Y The Legion has been nominated for the World Superyacht Awards. Garnering a nomination in the Semi-Displacement or Planing Motor Yachts Below 500GT – 35M and Above category, 37.1 meter, The Legion will compete against a field of exceptional vessels when the illustrious awards take place in London this September.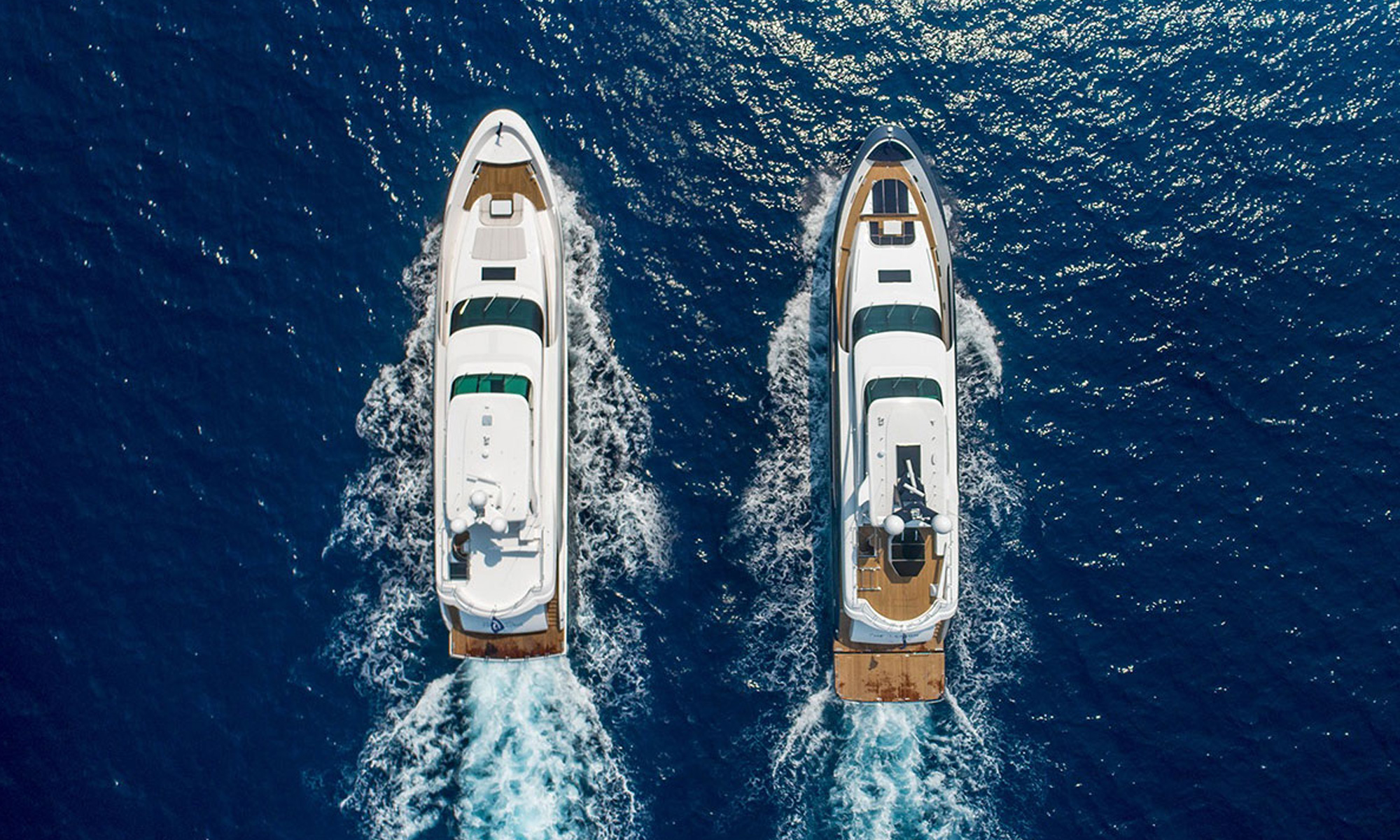 The DLBA team is responsible for the structural design, major equipment integration and foundations, hull lines, propulsion machinery, stability, anchoring system, and portlights of the yacht, creating an extensive design package. The Legion was built by
Horizon Yachts
for a third time yacht owner with specific, well-researched ideas about the vessel he wanted to build.
"We predicted a top speed of 23 knots and the boat achieved 24 knots," says DLBA's Jeffrey Bowles.
"It's not often an owner takes delivery and the boat goes faster than he expected."
A key requirement for the owner was a hull that delivered efficiency over long distances, with the ability to achieve bursts of speed into the semi-planing regime. After weight and performance estimates were developed, DLBA determined that a double chine hull form would best meet these needs. The double-chine hull allows for minimal resistance, provided increases transverse stability when operating in displacement mode at lower speeds, and provides improved seakeeping (ride quality) when operating as a semi-displacement hull at higher speeds.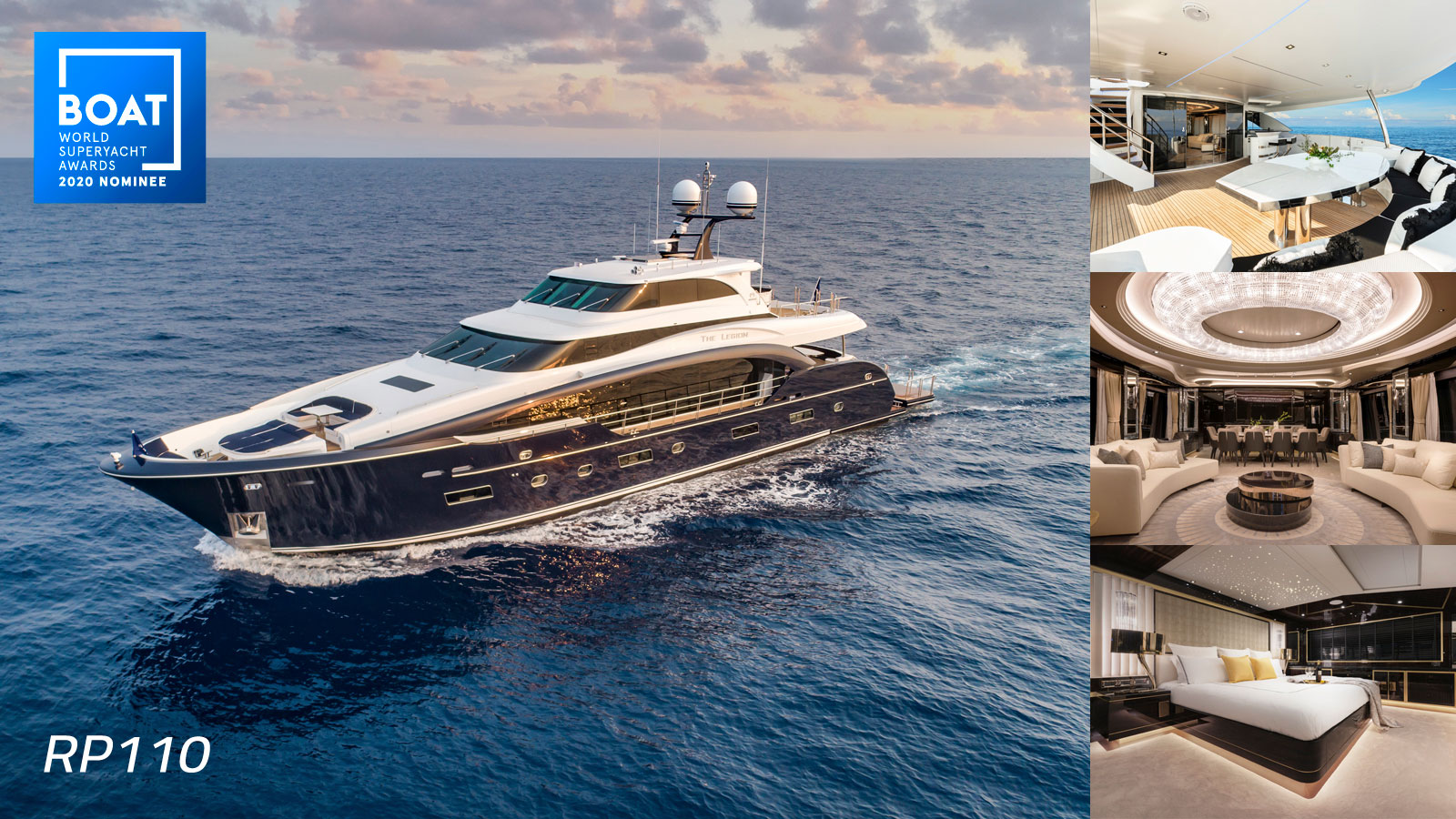 This yacht is the biggest vessel to date for her owner, which allowed Horizon Yachts, and the project design team to bring the owner's innovative spatial concepts and lifestyle requirements to life.
At the owner's request, an extended swim platform was added, providing ample space for sunbathing and watersports, and visually elongating the yacht. Built of carbon fiber, it's strong enough to hold the yacht's tender, and hydraulically raises and lower to provide guests easy access to the water.
Designed to make the most out of the outdoor experience, The Legion's expansive decks include a spacious flybridge with a jacuzzi big enough for ten, and space to entertain, as well as a forward bow seating area linked by walk-around decks connecting to an aft deck dining and bar area.
The RP110 model has been a great success for Horizon Yachts that can be attributed to the combination of elegant superstructure with the use of the double chine hull for excellent stability and seakeeping, as well as the minimization of drag for increased efficiency. A flexible layout, which lends itself to customization, further adds to the appeal of the RP110; a design DLBA is proud to see still going strong more than a decade after its creation.
The Legion was built to meet DNV High Speed Light Craft rules. In doing so, the DLBA team was able to leverage its body of experience designing other larger, high speed yachts to DNV Rules. We've been proud to see the success of this vessel on the water and are looking forward to seeing her compete for recognition in a field of cutting-edge yachts come September.
Watch a video about "The Legion" here: