We begin our ship design process by understanding the needs of our clients, and these become our top priorities through every phase of the ship design process. We interact directly with you from the start of a project and around the design spiral. Through our client's vision, we are able to develop a design that meets their aesthetic style and functional objectives.
To Ensure Quality Solutions, We Comply with All Necessary Rules and Regulations for Ship Design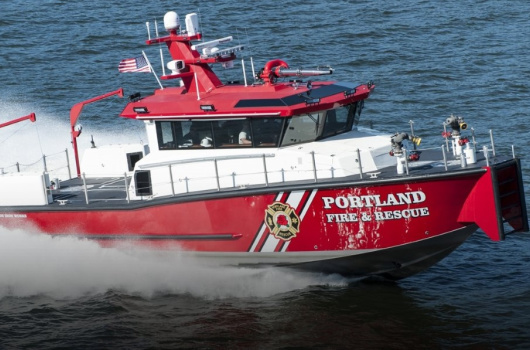 Our team of experienced ship designers and engineers ensures that all our designs are fully integrated and compliant with all contractual requirements to meet our client's expectations and deliver top-quality solutions.
Developing non-military and commercial vessels often requires the need to include a selected Classification Society rule set, which includes American Bureau of Shipping (ABS) Rules for Steel Vessels, DNV GL Rules for Classification of Ships, Lloyd's Register Rules, Bureau Veritas, and Regulations for the Classification of Ships. Classification Society rules also adhere to industry-required specifications and standards.
In addition to following U.S. rules and regulations for our domestic clients, when working abroad, we must follow the local governmental and international regulations. These regulations include the U.S. Code of Federal Regulations, USCG COLREGS, SOLAS, and International Maritime Organization (IMO) standards. These regulations often vary from country to country as well.
Our Commitment to Vessel Repair, Maintenance, and Conversion
Our offices are conveniently located throughout the U.S. Our project managers and engineers are always ready for rapid support. We apply our services to provide value-add to owners and shipyards for maintenance, repairs, and conversion projects. Our team can support rapid turnaround on emergent engineering and planning needs including:
Repairs
Refits
Surveys
Repowering
Retrofits
Upgrades
Learn More About Commercial Ship Design Development.