Why Choose the Largest Independent Naval Architecture Firm in the United States?
May 14, 2021
---
As the largest independent naval architecture & marine engineering firm in the United States, we pride ourselves on our ability to tailor our processes to the specific needs of clients and shipyards.
Our combination of size, diverse skillset, and independence enables us to offer a wide variety of capabilities while maintaining the ability to work with a variety of shipyards domestically and internationally. This adaptability is what allows us to deliver the best value and solutions to our clients.
With over 90 years of industry experience, we have remained on the cutting edge of technological advancements in the maritime industry, and that experience allows us to provide a well thought out, comprehensive set of services to meet the needs of a variety of programs.
We Are Dedicated to Providing Comprehensive Naval Architecture Design Services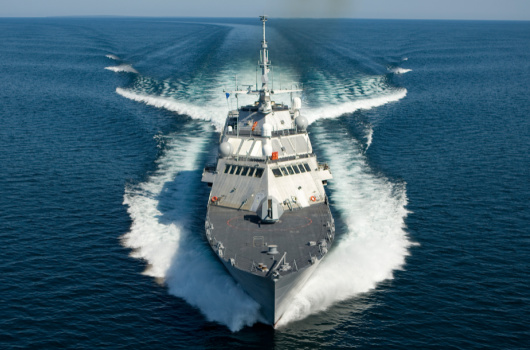 Our engineers combine the use of in-house proprietary naval architecture tools and industry-leading software with an extensive technical library to provide accurate naval architecture assessments to our clients.
To ensure our clients' satisfaction, our naval architecture services span the entire ship's lifetime, from early-stage concept designs through detailed design, shipyard construction support, full lifecycle and sustainment support, ship alterations, service life extensions, and disposal.
Our efforts maximize producibility and affordability while mitigating risk for procurement, planning, construction, test, delivery, and acceptance.
Since our founding in 1929, our dedication to our clients' success has allowed us to expand our presence, technological advancements, capabilities, and standards of success.
We Adapt to The Naval Architecture Needs of Our Clients
G&C designs are producible, capable, and competitive for construction in any shipyard. Our services include work products that are customized to the specific needs, standards, and capabilities of the shipyard facility and personnel performing the work.
Our large talent pool and staff's diverse skill sets allow hands-on support for our clients by placing personnel on-site all over the world.
With offices along the East Coast of the United States, on the Gulf of Mexico, and in Australia, G&C prides itself on having available resources all over the world in order to better serve our customers.
Learn more about the largest independent naval architecture firm in the United States.