National Shipbuilding Suppliers Association Elects Chris Deegan to the Board
February 22, 2021
---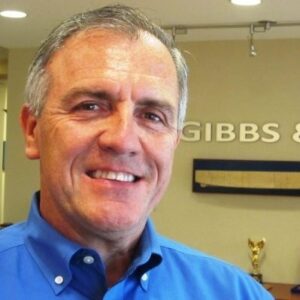 Washington, DC, Feb. 18, 2021–Chris Cikanovich, Chairman of the Board of the American Shipbuilding Suppliers Association (ASSA), announced today that Chris Deegan, President and Chief Executive of Gibbs & Cox has been elected to the National Board of Directors.
Deegan joined Gibbs & Cox as the Engineering Group Vice President in 2013. After three years, he was promoted into the position of President and Chief Executive in June of 2016. Since this time, he has expanded the capabilities of Gibbs & Cox into cybersecurity and naval autonomy as well as the company's presence both domestically and internationally with eight current corporate offices.
In his naval acquisition career, Deegan was a member of the Department of the Navy's Senior Executive Service (SES) for nearly ten years, serving in executive positions in the Naval Sea Systems Command (NAVSEA), Program Executive Office, Integrated Warfare Systems (PEO IWS) and the Assistant Secretary of the Navy Financial Management Budget office. Before his SES tours, he spent much of his career in submarine program management. In 1997, he was selected as a Brookings Fellow and served on Congressman John Murtha's (House Appropriations Committee – Defense ranking member) personal staff.
"Since our founding in 1929, 24 classes of combatants and nearly 7,000 vessels have been built to G&C designs," said Deegan. Gibbs & Cox supports military and commercial clients in the U.S. and internationally with all phases of marine design, construction, and lifecycle management. "Our passion is solving our customers' 21st century maritime challenges with quality and integrity," he said.
ASSA is a member-driven, national association representing the American Shipbuilding Supplier Base to the US Congress, Navy, Coast Guard, and shipbuilders. This past year, ASSA received national publicity for its strong Buy American position. "In the absence of clear direction from the Navy on domestic sourcing of critical components, ASSA believes that Congress must provide direction requiring that key critical components be designed, engineered, manufactured, and assembled in the U. S.," said Cikanovich.
"I am honored to serve on this prestigious board to join with other US companies to advocate for the American Shipbuilding Supplier Base," said Deegan. "It's time to make Buy American America's priority."
For more on ASSA, go to: https://www.shipbuildingsuppliers.com/